As I sit here listening to my family go ape over a silly football game, I have decided for sanity purposes I would blog some more! If you don't blog, I recommend it...very therapeutic! Also listen to some relaxing music while you blog...I've got some Josh Groban in the background!
OK so any one who knows me will tell you, that I hate having my photo taken because of my morbid obesity that I am working to get rid of and that I bleed for the blue and silver of the Dallas cowboys...WHAT you say..NOT THE STEELERS...BLASPHEMY...well yes it is...but until this season I barely got to see my cowboys on TV so I was forced to root for the black and gold. Well this season my boys in blue and silver decided it was cool to tank their season away so I am now forced to be a *gasp* bandwagon steelers fan. I do own steelers stuff along with cowboys stuff and this season I am probably one only a few who believe Big Ben is innocent so today I asked my bro to take a photo of me sporting the Big Ben jersey..but of course I had to sport something pens too..lol! My bro proceeds to tell me that my smile is "cheesy" WTF I don't know how to be serious so here ya have my poorest attempt at serious..I have to say I love my baby bro for not doing a full body shot. OK enough about me...on to more of MY work!!!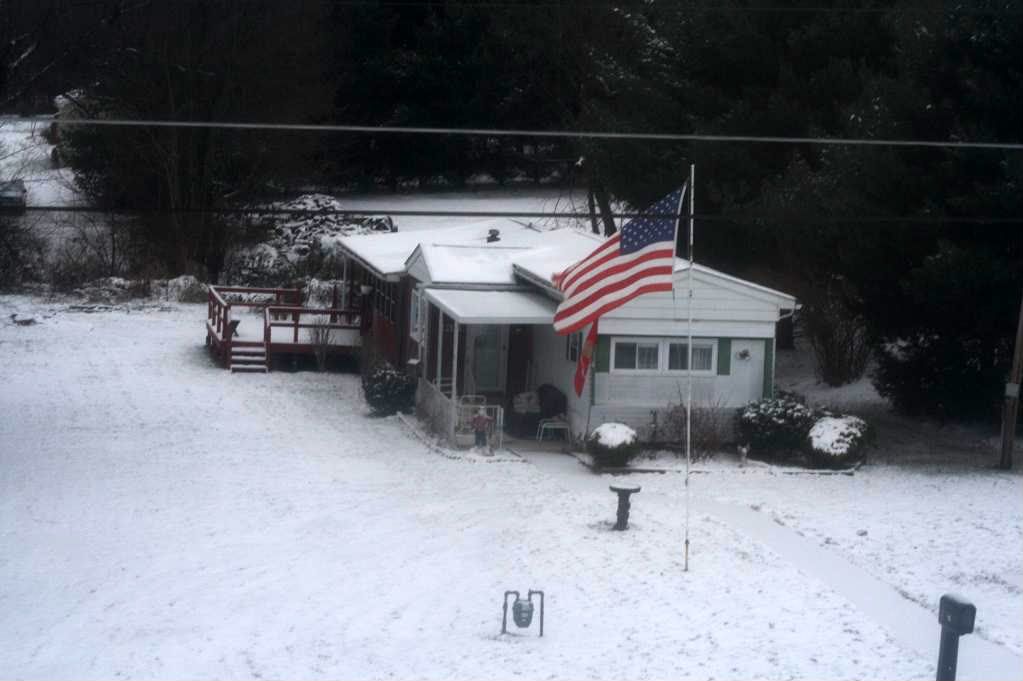 This next few images were taken from the window of my 2nd story bedroom over looking my neighborhood during the snow today!
The bear in the left corner of this photo has spent the last 2 Christmas holidays in the same spot...last year he was literally buried up to his paws by the blizzard of 2009...praying he doesn't have a repeat in 2010.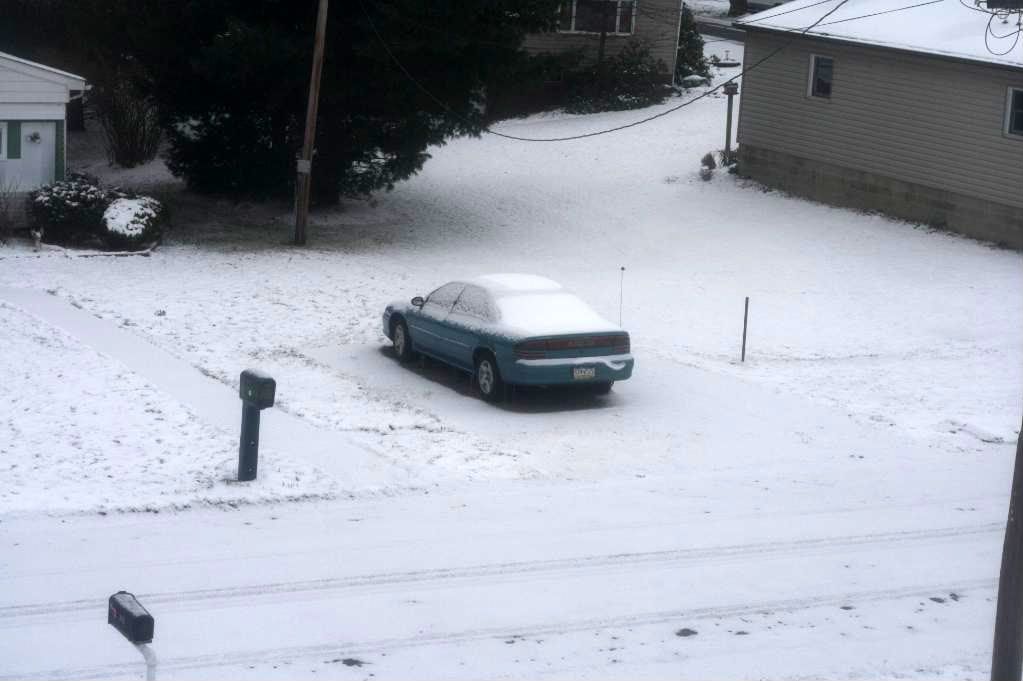 Like the poor bear my neighbors car is once again covered in snow and was buried to its roof last winter!
I love my cute Lil neighborhood in the winter!!! very quiet and looks so pretty with the snow covered roof tops!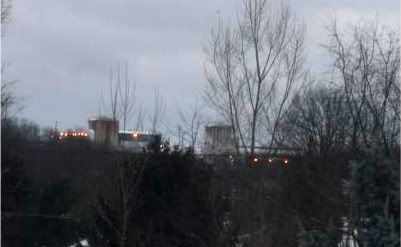 Any one familiar with Butler knows about AK Steel...which is down over the hill from my house! I can not get over how clear this is...taken with my nifty fifty mm lens!!!
This is a poorly composed image but I was standing in my mom's new window blinds trying to get the snow on the ledge of the house....and wouldn't ya know...she caught me..BUSTED..LOL!
Yes, I snuck a better composed image in after she left the room..LOL!!!
Well I have posted all my snow photos to this point!!! Hopefully I wont have any repeat blizzard photos like last winter!!!
Good Night all!!! More blogging tomorrow during the pens game!!