Today I am really lagging behind...I guess you can say too much Steelers excitement for me last nite! I am going to blog about my favorite holiday decorations that belong to my mom and I. I am not sure if we are doing a Christmas tree or not so I just went thru the house snapping away at the decorations my mom does have up thus far...so enjoy!
I have 2 Christmas collections. Snowmen and Moose/Reindeer! This snow man I believe was given to me when I did child care many moons ago! Camera battery was dying so I didnt have a lot of time to look at the doily that creeped in, and I forgot to turn off my pop up flash so I got a horrible shadow..*sighs*
This is my mom's snow man candle! Too cute to burn but if she'd ever decide too it would smell like Christmas Cookies! Again, badly composed due to dying battery and shadow from pop up flash..All things I know are photography "No No's" but this is what hurrying like a fool gets me..*sighs*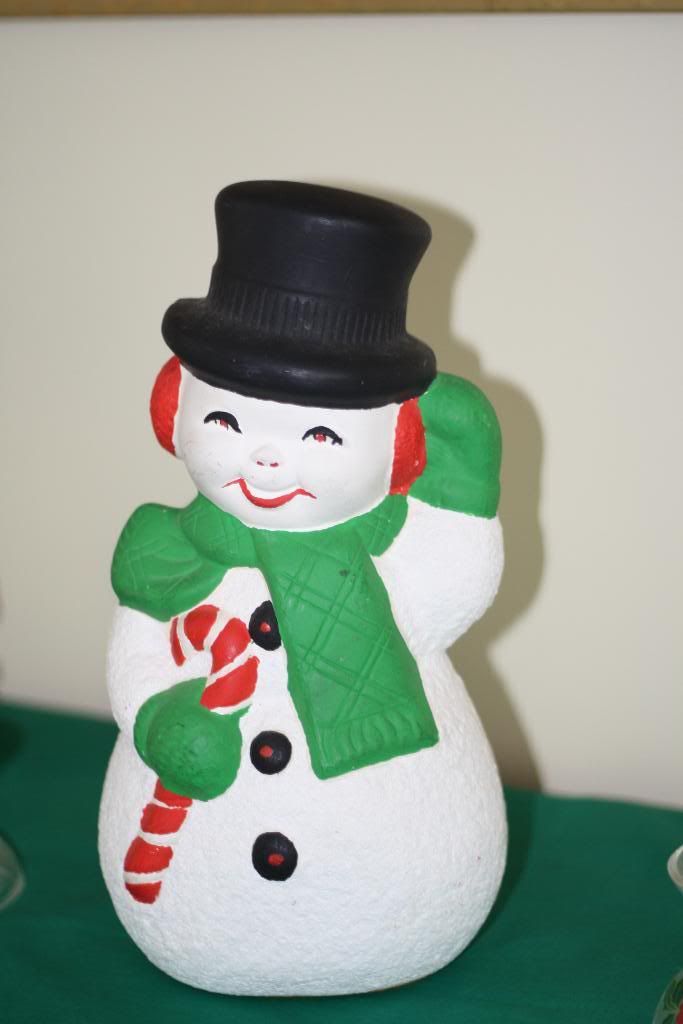 This frosty fellow is a third generation snowman...My great-grandma made this and my grandma inherited it when great-g-ma passed away...and my grandma downsized her decorations and he moved in with my mom.! It just isn't Christmas without this frosty fellow out for all too see!
This frosty lil princess was a gift. Her dress is so darling...the bulbs come off and can be rearranged on her Christmas Tree skirt!!!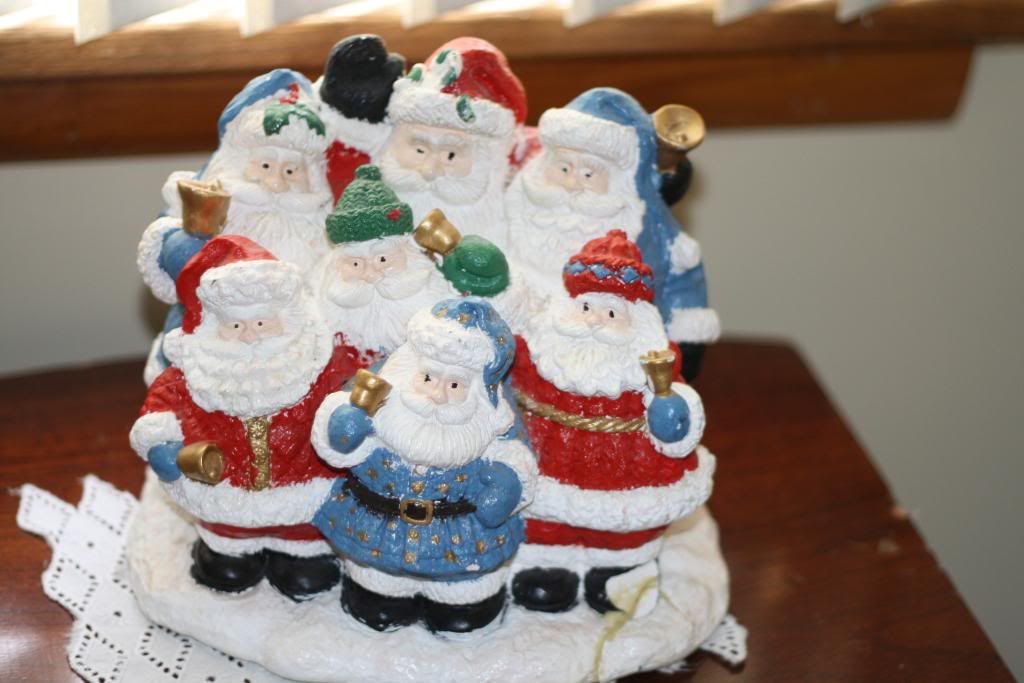 My mom painted these! It was part of her Christmas present, something to keep her busy during the winter months!
This handsome fellow was a gift from one of the best bosses and dearest friend I ever had! Her and her daughter and grandsons, who I adore and share a birthday with got this for me and I will ALWAYS treasure it as I do their friendships!
Well that is all that I have to share in this post! Not sure what the next post will be yet..but there will be one later tonite while I listen to my hockey..supersition...can not watch or they lose!!! GO PENS!!!